2020 Color Trends Emerge at Proposte Textile Fair – Greens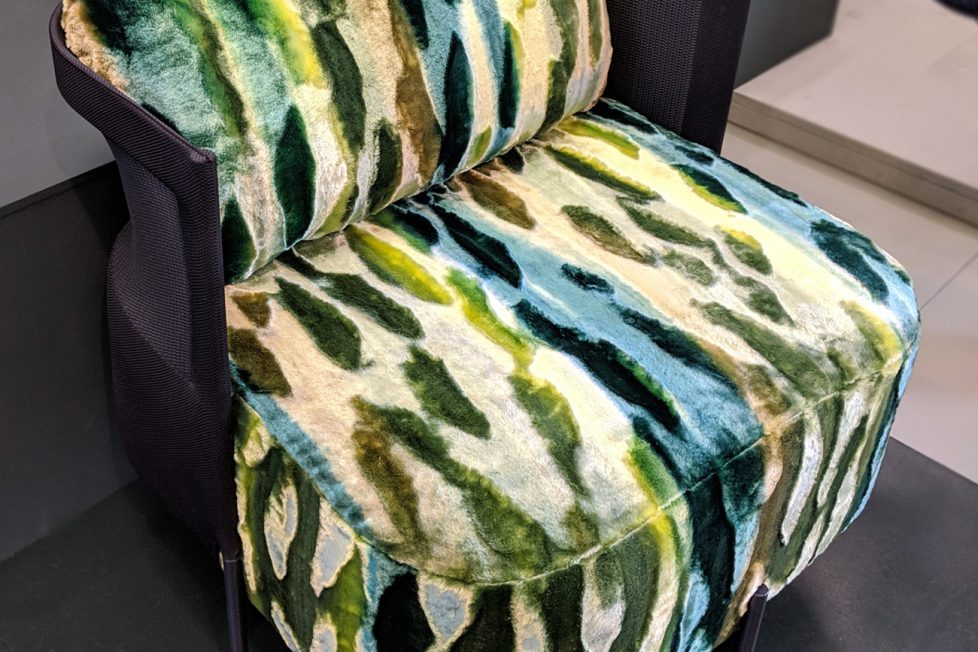 An invigorating spectrum of lush green hues, from warm yellow-greens to cool gray-greens, dominated the color palette on show at the 27th edition of the prestigious, luxury textile trade show.
Once again Proposte Fair was held at the Mario Bellini designed glass-masterpiece Villa Erba nestled on the verdant grounds of Villa Antica in Cernobbio, Como (in the Lombardy region of Italy).
The fresh, optimistic, and youthful greens – symbolizing renewal – were spotted in several forms including tone-on-tone, saturated or paired with tropical blues and yellows. The one common trait among the differing green hues, was the intrinsically nature-inspired aspect – suggesting the diverse range of greens found in the wild.
I explore those naturalistic color trend themes in the color boards "Exotic Escape", "Plush Nest" and "Fresh Space". Each of these boards highlight the textile trending hues, the natural world color inspiration and a color palette to inspire you in bringing these color trends home.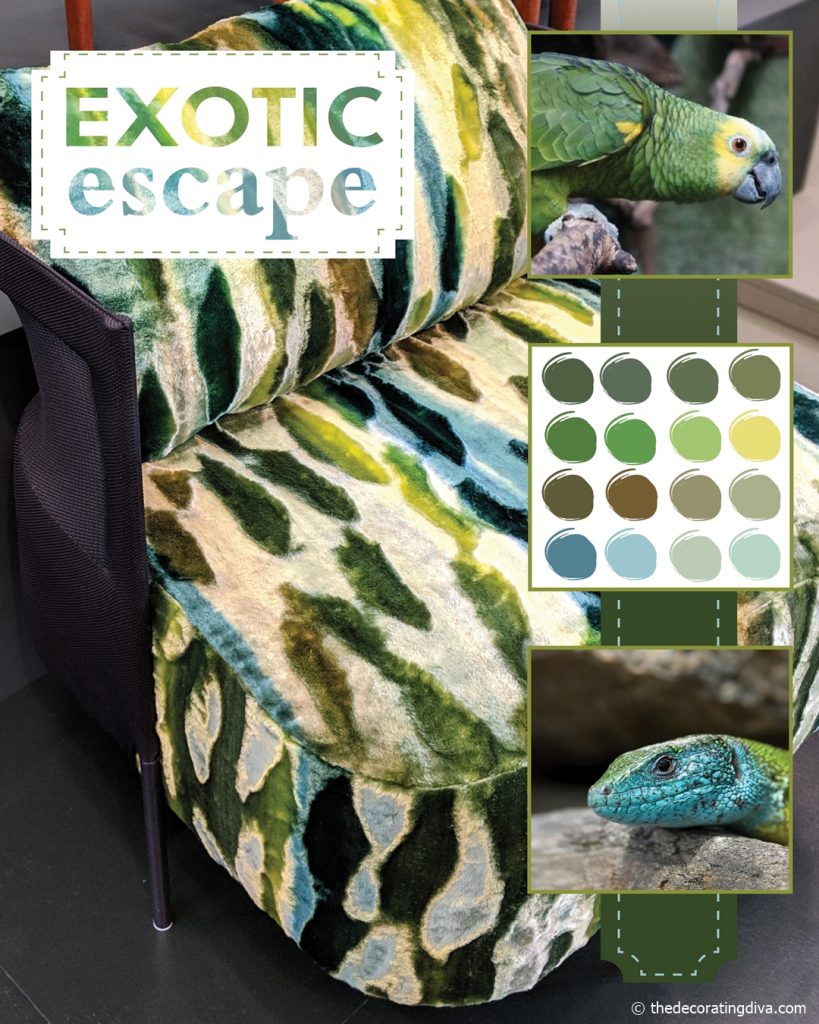 Interestingly, the greens found in nature – in some cases – were also naturally paired with colors that mirrored those found in a variety of textile color schemes, like those on exhibit in the color scheme "Exotic Escape" shown above.