Walls Go Bold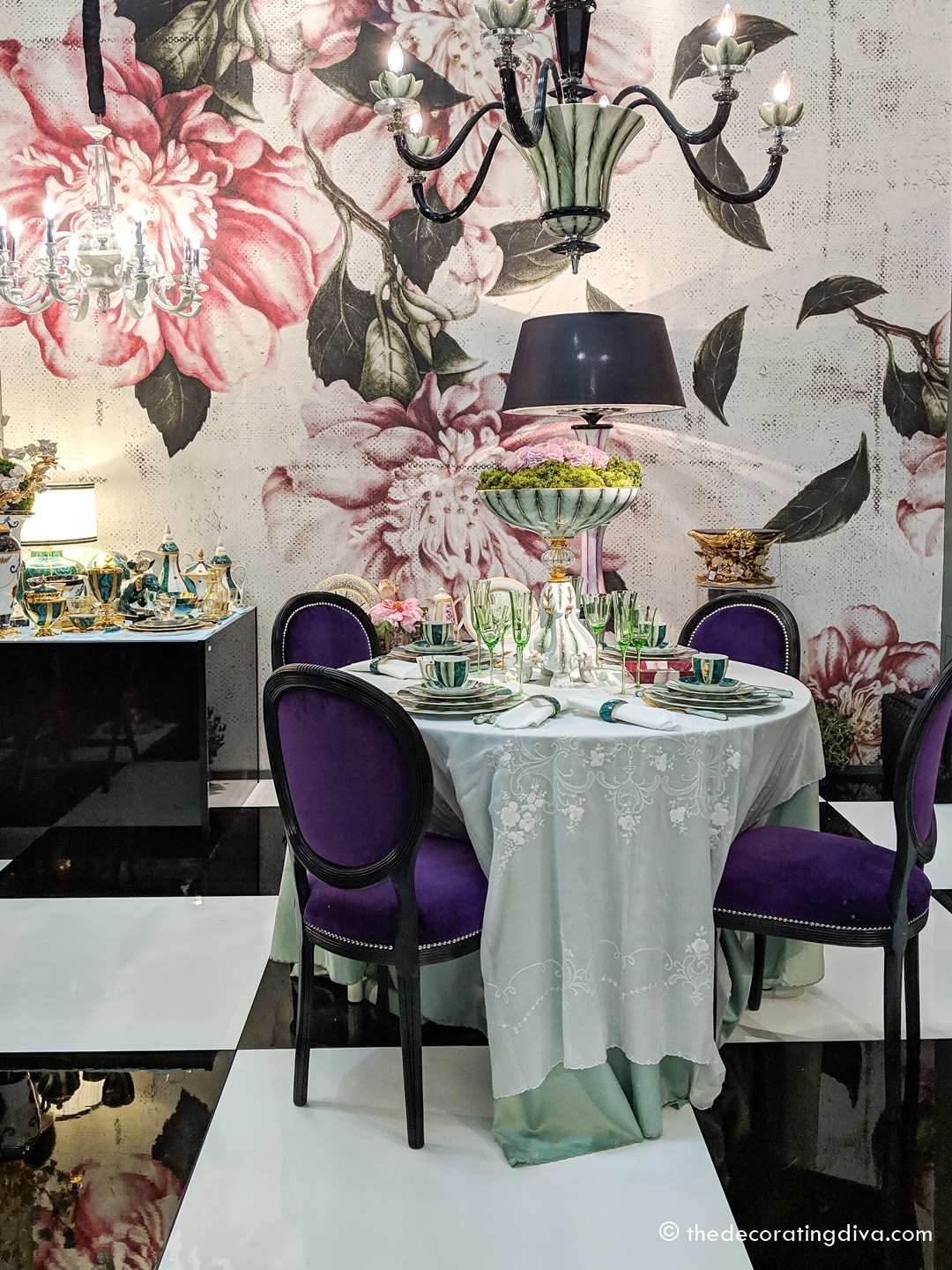 Statement-making wall coverings sporting large prints in vivacious colors or simply rendered in black and white offered impressive backdrops for the gorgeous furniture and decor at Salone del Mobile in Milan this spring.
Not a new trend or nascent design direction by any means, but this captivating decorative touch was on show at many of the best interior design vignettes and spaces at iSaloni. Many of the walls were decorated in traditional wallpaper formats, while others were artistic installations executed in a variety of materials and technologies – both old and new: ceramic tiles, stone, metal, glass panels either painted or printed, digital – changing forms in some cases, and some were a combination of several formats. And as mentioned, it's not new a trend in home decor but it's a fresh, appealing decorative touch that brings a room to life, and offers a visual story on its own without the need to add framed art or other wall arrangements.
Featured Photo (above): Porcelain table top and decor objects from Mangani 1958.
Gallery Photos: Furniture and decor vendors from left to right: Bardi, La Contessina, Caspani Tino, Bonaldo, Bodema, Reflex Angelo (glass and floating leaves), Badgley Mischka Home (metal framework over painted matte dark wall), and Citco (3-D marble and stone wall covering, and furniture and decor).