Creative Cafe // Architecture Photographer Paul Clemence
I'm inspired by light and space, both are intrinsic to the others appreciation. Whether you are capturing a texture, a pattern, an interior or a detail, it's all about the inter-play of both light and space. Light informs space, space embraces light.
Design and Architecture photography attracts me because they offer infinite possibilities of exploration of space. Which is also true of Nature, but the man-made creations have the added human factor about it – telling us more about who we are as a society, and as a civilization.
If not pursuing photography, I would pursue poetry. I am fascinated by how the right words can precisely sum up subjective things like a place, a feeling, a person, and, even, time. 
Professional photography has influenced my view of the world on so many levels. More specifically, it has made me highly aware of time. How we busy ourselves within time and how that influences what we see and what we don't. I see my work as an artist as being a "time miner." One always in search for those precious moments. 
The most recent photography book I've read and would recommend is "Places, Strange and Quiet" by Wim Wenders. This book combines Wenders' sophisticated visual sense and his astute insights on the world. It's a journey -it's pure poetry! Wenders' has a very special appreciation of places and the built world. I also highly recommend his film "Cathedrals of Culture" in which he invited several film directors to capture the soul of important buildings around the globe. It's filmed in 3D and is just fascinating!

Official movie trailer for "Cathedrals of Culture." (YouTube Video Upload Credit: MoviePilotIndie.)
 The most challenging shot I took happened at Mies van der Rohe's Farnsworth House. To be inside that iconic house was an amazing experience in itself.  And then to be allowed to be there for a significant amount of time, mostly by myself, was such a great privilege.  I found myself connecting to the home's deep, Zen-like design – one state altering moment of simply "being."  It was hard to bring myself down from the awesomeness of that experience, and to get to the actual business of photographing the property. 
The most beautiful place I've visited thanks to my photography career is  Lake Como, Italy.  I've traveled to many incredible places around the world since leaving Brazil (where I grew up), from Moscow to Tokyo, but there's nothing quite like the light in Lake Como, Italy. The way the late afternoon sunlight filters over the mountain tops, bouncing off the lake, bathing everything in a magical multi-hued glow. It's very unique!
The project I dream about photographing someday would take place somewhere on the West Coast of the United States as I'm intrigued by what the lighting conditions they have there would be like to shoot under.  I once had a very brief visit to the West Coast, but was quite busy with a book signing – so would like to go back when I have more time.  At this time, I don't have any one particular project in mind, though I am interested in creating a photo essay on some of the Modern architectural structures like Louis Kahn's Salk Institute in La Jolla, California or the new Diller,Scofidio+Renfro design for the Broad Museum in Los Angeles.
I see photography as an art form, for me it is an opportunity to experience space and interpret it. It's a way to share with others how I see the world. An artistic venue for me to express my take on the built landscape and its subjective, yet definitive presence in our lives.
My advice to those who feel the call to pursue the art of photography is to develop your vision! Pay attention to the films that you like – investigate how the framing of each scene is done. Investigate the manner in which light and shadow is employed.   Pay attention to art. Look at paintings, paintings and more paintings. Painters deal with the same two dimensional constraints photographers do, and there is much to learn from them.  Look less at your cell phone and more at what's around you. Watch for the visual gifts that navigating any city (whether by car, walking, or subway) allows. Look and look, and then pay attention to what you see. Ask yourself, 'What moved you? What story or feeling from all that you saw is the sentiment you want to capture and express visually through photography?'
 Thanks in part to the technological advances in digital cameras, and photo editing tools such as Instagram and Photoshop, taking a good photo is much easier today. But to take a photograph that has that special quality that you can say "this is me" and that touches people, is just as hard as it ever was and will ever be.  The evolved camera and photography technology certainly makes capturing a good image so much simpler, but the expressiveness that can make an image exceptional is all about what you choose to do with all the technology at your disposal.
Paul's Favorite Five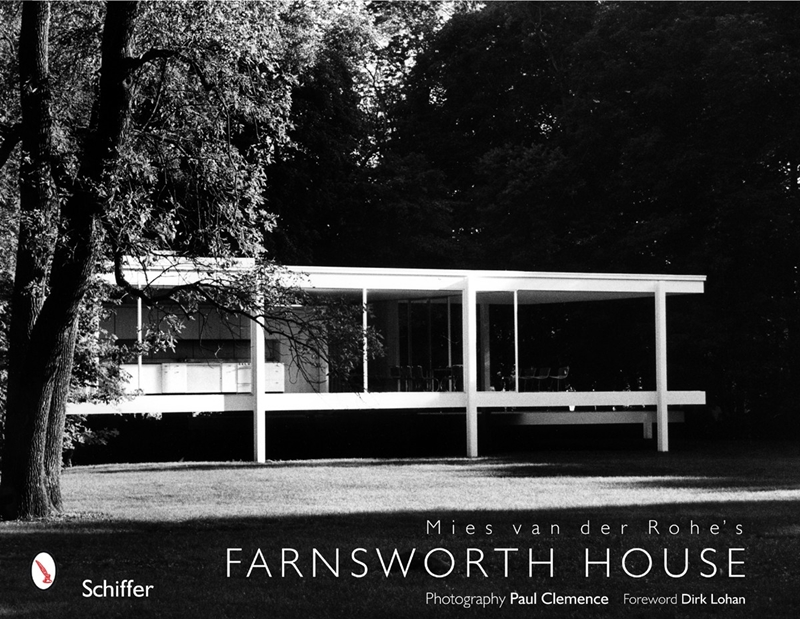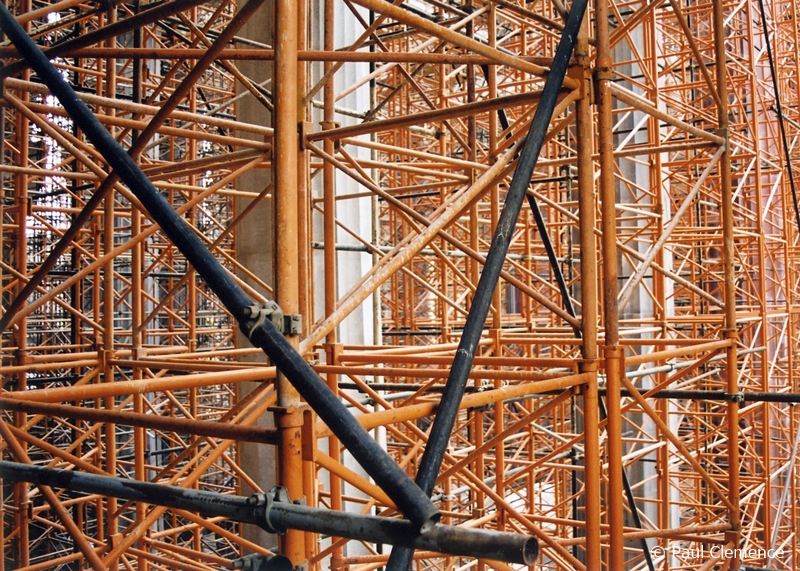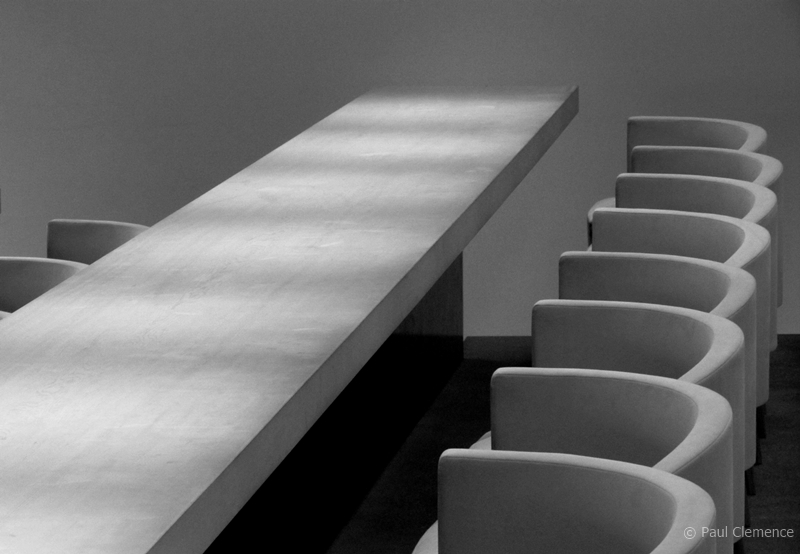 Hiroshi Sugimoto is one of my favorite artists/photographers. When I was in Tokyo,  I was fortunate enough to meet with him at the cafe that he designed in the trendy neighborhood of Omotesando.  This was his first such project, and he designed these special chairs inspired by his photographic series depicting mathematical sculptures. So I thought it would be interesting to turn the tables (no pun intended), and take a photo inspired by how he had translated that inspiration into a chair design. It was a fun idea, but also a daunting one to accomplish given that he is probably one of the most successful photographers today.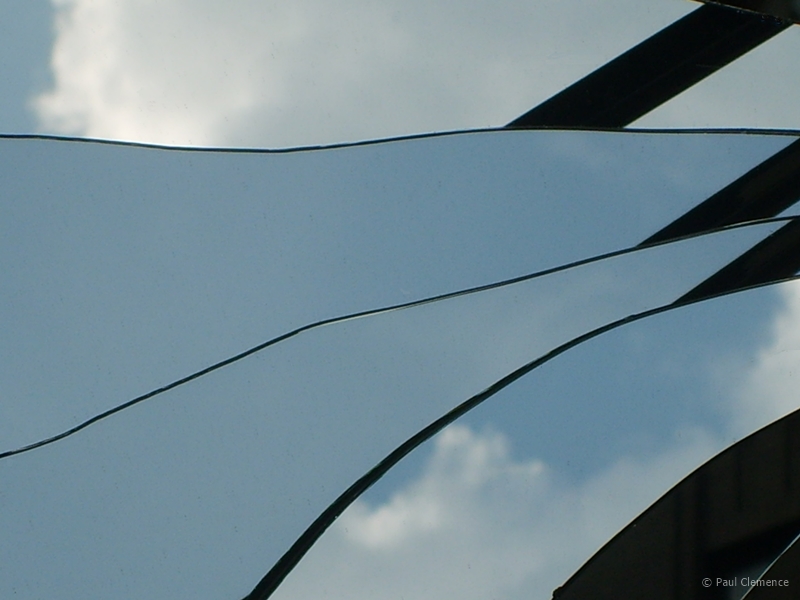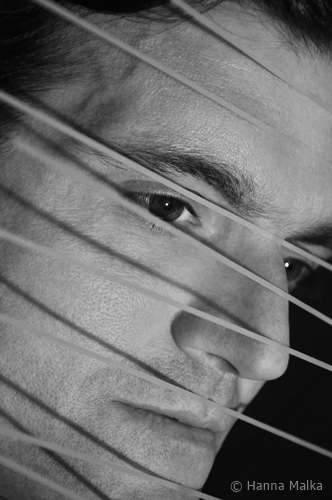 Paul Clemence is an award-winning photographer and artist exploring the cross sections of design, art and architecture. He exhibits in the international fine arts circuit showing his work in a range of forms from classic black and white prints to cutting edge large-scale photographic urban installations at important cultural events such as the Venice Architecture Biennale, Art Basel, Design Miami, and Milan's FuoriSalone. His photographic work has been featured both in public and private collections.
A published author, his photography book "Mies van der Rohe's FARNSWORTH HOUSE" remains to this day the most complete photographic documentation of van der Rohe's iconic modern residential design. A selection of these photographs from Paul's book are now part of the Mies van der Rohe archives housed by the Museum of Modern Art in New York.
Paul's photography and articles have been published in a variety of arts, architecture and lifestyle magazines. He has photographed and interviewed several of the word's most respected architects and designers including Jorge Pardo, Campana Brothers, Renzo Piano, Lord Norman Foster, Daniel Libeskind, Dame Zaha Hadid, Kazuyo Sejima, and Dror Benshetrit.
Follow Paul's artistic journey as he documents the beautiful soul and spirit inherent in architecture and design on his wildly popular and much acclaimed Facebook page, Architecture Photography.[/content_band]